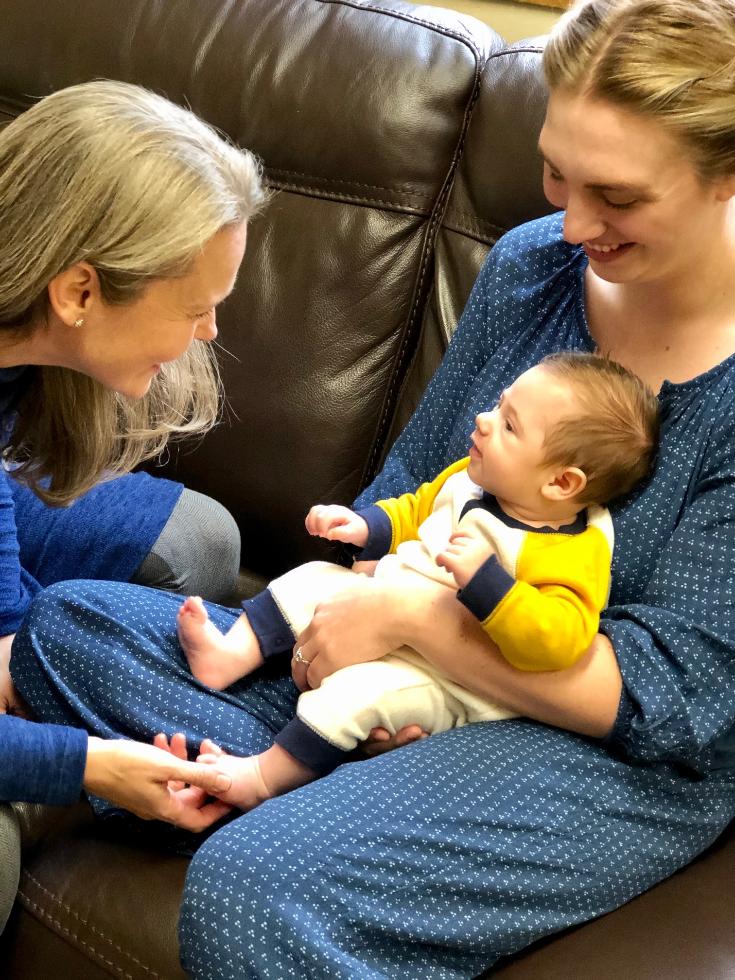 Parenting Just Got Easier!
Meetup at the Midwives is now ONLINE!
Pregnant? Parenting? Let's Meetup!
Drop in and join us online via ZOOM as we discuss all things related to bringing up baby. A Meetup is a great place for parents to find the support of a wonderful community.
Popular topics include preparing for pregnancy and a positive birth, planning ahead for success, breastfeeding positioning and latch, overcoming difficulties, nighttime parenting, baby wearing, sleep, homeschooling, evolving relationships, starting solids, going back to work, toddler nursing, siblings, weaning, and more.
Need private breastfeeding help? Text 226-450-0320 for an ohip covered VIDEO VISIT appointment by the ONline Breastfeeding Clinic, based out of Norfolk, Ontario.
"Amanda, you pretty much saved me when Anna was so little and fussy. Your group gave me more then one good friend but more importantly confidence to be a good mom my own way! I only wish I had met you earlier. I truly love you!!" Nicole P., Tillsonburg
"I attended the Mindful Mothering Cafe when my son was 3 weeks old. I was having trouble breastfeeding and was nearly giving up. After attending the class weekly it gave me an entirely new outlook. Amanda has helped me with latch problems, pain I was dealing with while breastfeeding, the support to continually help me reach my goals and not give up, as well as answering the many questions that a new or old mom may have from child birth and beyond. The support from both Amanda and the other parents who attend the cafe is overflowing and wonderful. I find Amanda and the cafe to be very informative, supportive and just something my son and I look forward to. My son and I are now happily breastfeeding!" Missy, Elgin County
Let's Connect!
Please join us Wednesdays and Fridays 10-10:30 am before the Norfolk Breastfeeding Clinic Join our facebook group for the link to the meeting and for last minute cancellations due to births.
A free ZOOM account is needed to join a Meetup or hold a Breastfeeding Clinic VIDEO Visit.
Please Contact Us or join our facebook group for more information.