Meet Amanda Antal, LC
BSc, LLLL (Retired), Cert.Doula Instructor, RM Second Attendant
text 226-450-0320
*Norfolk Breastfeeding Clinic c/o Norfolk Roots Midwives, 100 Colborne St N, 2nd Floor, Simcoe, Ontario, N3Y 3V1
*eVisits are available. Norfolk Roots Midwives Clinic visits and home visits are not being bookedat this time.
Meet Bethany Heinz, LC
RPN, IBCLC, RLC
bethany@nourishingfoundations.ca>>
text519-546-5874
Bethany has a passion for integrative and functional medicine and works hard to keep abreast of new studies in these areas. Her career path as a nurse and lactation consultant have fostered in her a passion for the importance of both western and alternative medicines. She has a particular interest in holistic medicine including lactation, airway function, hormone regulation an digestive health.
After graduating as a nurse, Bethany worked in hospital and long term care facilities, eventually finding her career calling in primary care. Following the birth of her second child, she trained at the Newman Breastfeeding Institute in Toronto. Before writing her boards, Bethany spend more than 2,000 hours in direct contact with breastfeeding mothers, working closely with them and their families to achieve their personal breastfeeding objectives.​
Bethany dedicated 5 years to her colleagues volunteering on the board of the non-profit Canadian Lactation Consultant Association. Serving firstas Chapters Director, then President and Past President. She holds a seat on the Baby Friendly Initiative Committee at the Woolwich Community Health Centre in St. Jacobs, Ontario, one of 4 CHC's to have earned their BFI credential in Ontario.

Bethany is driven by a deep desire to understand the 'why' behind the symptom. To understand how structural challenges impact breastfeeding infants, she continued to dive further into the literature and sought further education, completing certifications in craniosacral therapy, rhythmic movement therapy and by digging deeper into the principles of acupuncture.

She continues to work as a primary care Clinical Nurse and Digital Health Nurse in St. Jacobs; as an IBCLC in partnership with the Ontario Breastfeeding Network providing OHIP funded lactation consultations and as a private practice IBCLC at Nourishing Foundations in the Waterloo Region and Wellington County of Ontario. She is thrilled to be following her passion by furthering her education in herbal medicine for women under the tutelage of Dr. Aviva Romm.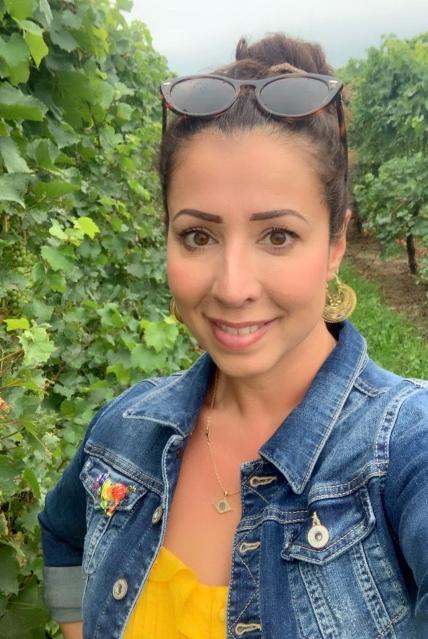 Meet Fara Patterson, LC
BAH, BScN, RN, IBCLC
Fara Patterson BAH, BScN, RN, IBCLC is a Lactation Consultant and a Maternal and Infant Care Nurse who has been working with mothers for over 20 years. She has extensive experience both in both community and clinical settings. Fara brings a unique wholistic perspective to her practice. She is the mother of two bright (and daily challenging!) children of her own, and the daughter of environmental advocates and world travellers. She can expertly guide you through the technical challenges new mothers face in learning to breastfeed, while also providing sensitive and nurturing care and counselling for the mother baby dyad.